DARCI Offline Inspection
DARCI INSPECTION is an application we've enhanced from it's original version, DARCI.  This PowerApp allows equipment inspections to be done on or offline in the palm of your hand.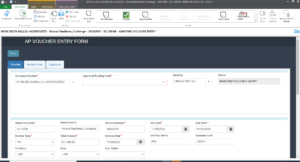 Key Figures

How long has app or software been live?
How many users?
Regions using software or application?

All U.S. Subsidiaries and starting in Canada now.

How long does the implementation period take?

Just a few training sessions to get up to speed.
At Colas IS Support, we're always striving to support our businesses with cutting edge systems and technologies.